Note: The June 2013 board meeting has been moved up to May 29, 6:30 pm in the Modesto Library Conference Room. 


Scholastic 50% Off Book Sale
EVERYONE WELCOME!
ALL NEW BOOKS
MODESTO LIBRARY AUDITORIUM
May 21-23 & 25, 2013
Tuesday - Thursday, 10:00am-7:00pm
Saturday, 10:00am-3:00pm
Modesto Library
1500 I Street
Modesto, CA 95354
 Support the Library When You Shop
Purchase your items through eScrip's Online Mall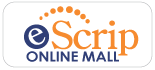 What is eScrip? eScrip has created a system that rewards customer loyalty by contributing a percentage of purchases made by participating families to school or youth based groups. Parents, teachers, friends and families are encouraged to register their grocery club cards, and existing credit/debit cards as supporters. A percentage of all purchases made at eScrip merchants will be given back to Friends of the Modesto Library. 

Participating merchants contribute each time your families make a purchase using their registered cards. There are no receipts to collect, no vouchers or certificates to buy, no hassles for you and every purchase counts. 
The Friends of the Modesto Library operates the Little Shop, a used book and gift store inside the Modesto Library. 

We're 100% volunteer-run! Watch for future changes. We hope to expand hours as more volunteers sign on. 

Please consider volunteering as a sales associate; your help is invaluable. Potential volunteer gift shop sales associates please contact us: vol@modestolibraryfriends.org.
Copyright FOML 2008-2012. Webmaster: wm@modestolibraryfriends.org